COMPUTER CLUB of ROSSMOOR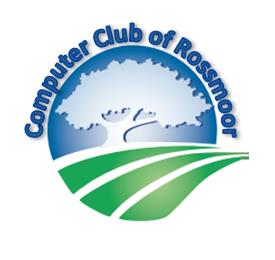 2011

Jerry Geller and Al Weiner resigned from the Board of Directors and George Burnett was added.

Due to construction at the Acalanes School district, we had to move our two classrooms and office to a smaller space within school campus. Our office is cramped and we only have one classroom but it is only for a year. It will be well worth the wait as our refurbished space will be far superior to the old.The club had a very successful picnic and volunteer lunch.we had a great presentation of e-readers and  tablets by and expert from another Computer ClubOur financial position is comfortable and we have no outstanding debt.                                                  

Dr. Robert Johnson at the invitation of Monte Hall and Bill Hammond gave a special demonstration of computer use for the visually impaired (Feb. 5)

The president of Rossmoor's Golden Rain Foundation awarded Leonard Krauss a special "Rossmoor Pin" for his leadership of this Computer Club.

Jan Barnes outlined the computer skills and concepts Club students will be expected to learn during a three-week basic computer course.

Club services and activities are on continuing display in the computer at the front entrance of the Gateway computer center, thanks to the efforts of Jan Barnes.

2011 was the year that a Windows 7 computer was added to the Computer Center.

Jim Bradley, in his role as both Club Treasurer and "publicist" used the Rossmoor News to publicize Club activities and services for Rossmoor residents. Those included a full range of beginner-type classes and a variety of one-time seminars.

At Christmas time the Club's annual "Holiday Dinner" featured the popular "Strolling Strings" orchestra of young violinists.