COMPUTER CLUB of ROSSMOOR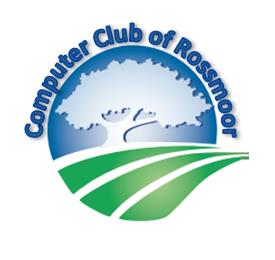 Monte Hall arranged for former FBI agent Max Noel to speak at a club meeting on February 20 about the Unabomber (Ted Kaczynski). Kaczynski was responsible for mailing or placing 16 bombs over 17 years. These bombs killed 3 people and injured 24. Mr. Noel who was in a supervisory position in the Unabomber Task Force gave a Power Point presentation which included the investigation, forensic studies, computer analysis and identification and arrest of Kaczynski. The talk was very well received and over 300 people attended.

On March 31, 2009 the club quarterly newsletter 'Kilobytes' was sent electronically by our Mailman program to 1200 member e-mail addresses. This is a first and saved the club about $1000.00

Through the efforts of Leonard Krauss, Monte Hall, Jo Jones and others, Mailman is now a fully functioning program, and will be used in the future to contact our membership.

Chuck Howard has retired as the manager of the House Call project and has been replaced by Monte Hall.

In honor of Chuck's hard work and dedication to this project and the club in general, he was presented, by Leonard, with a plaque commending him for his outstanding achievements

.APRIL-AUGUST 2009

This has been a time of success, fun and sorrow.

About success: The club finances are in a healthy state and the membership is growing. The mass mailing program, which was instituted by Monte Hall continues to be a success and helpful. House calls continue to increase and more members are still needed to make the calls. We have a new house call member, Pat Fahey, and she is terrific. Monte Hall has set up a program to advertise our classes and as a result, the attendance at some classes has increased.

About fun:

Under the direction of Muriel Wyro the annual club picnic was a huge success. A big crowd attended and the food and entertainment were great.

About sorrow:

Our long time board member Marie Klos died. She was a wonderful person and key person in the computer club. Among other things, she set up and maintained a wonderful looking web site, she was chairwoman of many social events over the years, and she was a major factor in the general operation of the club. As a person she was smart, friendly, outgoing and ready to help anyone or take on any task. She will be missed.

Prior to her death , the Red Hatters and the Computer Club had a big party for her at the Fireside room, which she enjoyed immensely                                          

The club continues to be in good financial shape and the number of members increases slowley. Jan Hjorth and Evert Makinen have been added to the Board of Directors. The  Christmas party , under the direction of Muriel Wyro was a big succcess.