COMPUTER CLUB of ROSSMOOR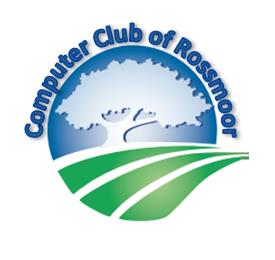 1999

Rossmoor Computer Club Is US Model

The Rossmoor Computer Club was represented at the Adult Basic Education National Conference (COABE 1999) which was held in San Diego in May of 1999. This Club was selected as a prototype for reaching out to seniors and getting them to use computers. The Club was recognized for achieving great success through its partnership with the Acalanes Adult Education Center, presenting 2-hour seminars for senior computer novices to 4-week classes for PC and Mac users and weekly workshops for more complicated computer problems.  The Club's goal to help improve both mental and physical health of members of this retirement community, will serve as an inspiration for senior clubs throughout the United States.

New board members were Charlie and Mary Berger, Mary took over for Marie DelSol as secretary. Both Charlie and Mary volunteered  at the Information Center and helped mentor beginning PC classes for new members. Don Torrence became vice-president, , and Larry Prince was on the Education committee with Don Torrence.

Due to Marie Klos having severe health problems, Marigrace Benett and June Miller took over the weekly news article and the quarterly Kilobytes from March 1999 to September 2000 (4 issues).   In December of 2000 Marie was able to resume the Kilobytes and the weekly articles.

Membership was 1,142  manors. The Spring class schedule offered 15 PC and MAC classes and 2 Seminars.  The Fall classes offered 13 PC and MAC classes and 2 Seminars.

Digital cameras were getting very popular and members were interested in learning how to use the cameras with their computers and printers.  Plans for classes and instruction in this field were underway.

Events

In August the annual barbecue was catered by Fritz, chaired by Julie Macksey and Len Krauss.

In December the Holiday and Dinner Show catered by Sunrise Bistro. organized and planned by Al Halpern and Len Krauss.